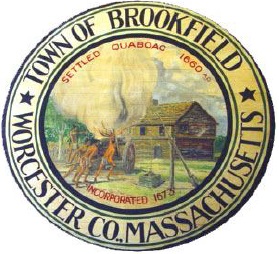 The fire department responded to five calls for service in the month of May including a well involved car fire. Personnel spent 144 hours training on topics such as fire prevention, ground ladder deployment, equipment familiarization, pump operation, and driver operation. Engine One was removed from service temporarily whiles repairs were made to the pump.
Firefighters spent 41 hours maintaining department assets and performing various unpaid details.
Our SAFE educators utilized the fire education trailer to present valuable lessons to the third grade students at the Brookfield Elementary School. Students put out simulated stove top fires in the mock kitchen using a fire extinguisher prop. They also exited a smoke-filled bedroom through a window after being alerted by a smoke detector. The simulations in this SAFE trailer are among the best tools available for teaching these important fire safety lessons. The SAFE trailer is owned and maintained by the Massachusetts Fire District Seven Fire Chiefs Association. We are very fortunate to have this valuable resource available to us.
Six smoke detector, and 4 oil burner inspections were conducted.
The ambulance responded to 35 incidents.